Key takeaways
LayerStack's
Global Private Networking
achieves utmost data security by providing an isolated, high-capacity environment where all data are transferred through end-to-end encryption.
How it all started
OLT Cloud's journey began in 2020 – a time when everything inside and outside the business world was nothing less than uncertain and stressful. The startup had the vision to deliver the best e-commerce solution to those who want to open their online stores. As an IT solution company that depends tremendously on cloud hosting, OLT Cloud knew right off the bat they needed not just a good partner, but the best partner for their business to thrive.
How LayerStack supports OLT Cloud's ambition
Data breach is the bane of any e-commerce platform, and OLT Cloud understood that their credibility would very well determine the future of the company. The startup wanted a reliable cloud server provider that offered a secure channel for data transmission to start their business with, and they came to LayerStack. We provided OLT Cloud with Global Private Networking – a dedicated VLAN that guarantees true private Layer 2 networks to transfer data within the same or across multiple regions. Since then, all online information sent and received through their customers' e-shops has been transmitted safely with uncompromised network speed. Thanks to the private, high-capacity and low latency data-link layer networks, OLT Cloud had one less thing to worry about.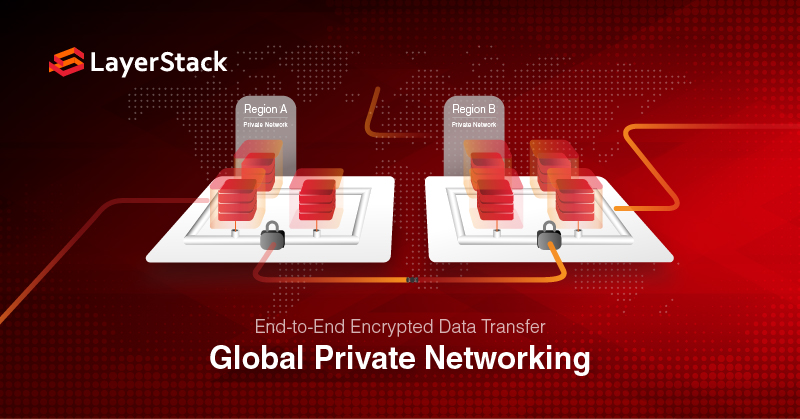 With security no longer an issue, OLT Cloud needed to address another concern: budget – as did most startups out there. While the company was more than happy to pay for what they would use, the last thing they wanted was surprise bills. Unpredictable traffic inherited by the nature of e-commerce was one thing, confusing pricing models by brands like Azure, AWS and Google was another major source of anxiety. Some charge for reserved instances and orphaned storage; some are worse – they fail to mention additional costs. OLT Cloud needed a cloud server package that had simple, clear and predictable pricing. With LayerStack, we boost straightforward price structures with absolutely no hidden charges. OLT Cloud trusted us that every cost is clearly detailed and presented on our price lists as well as bills.
But it wasn't just about transparent bills; the volatile traffic of the e-commerce platform could translate to unexpectedly expensive fees. The fact that LayerStack offers unlimited traffic to all packages under our "Fair Use Policy" has proven to be one of the many reasons why OLT Cloud loves us. Though dealing with constant but irregular traffic spikes, OLT Cloud understands that LayerStack's cloud service will continue without capping even when usage has reached the limit, with the only tradeoff being a slightly reduced transfer speed. OLT Cloud also understands that, whenever they want more data capacity with a guaranteed normal speed, they can simply upgrade the plan. This extra safety net puts OLT Cloud's mind at ease because they always know exactly how much to pay each month, and that their service will never be interrupted due to data limits.
"The fact that we don't need to worry about the data usage has made our life so much easier."
– OLT Cloud
Through chatting with the team at OLT Cloud, they admitted that what caught their eyes initially was our affordable fee and the first-timer discount, but the real surprise came when they experienced the extraordinary performance that our infrastructure had provided. From an abundance list of memory-to-configurable-vCPU ratio options, the startup opted for our General Purpose cloud server as it is an all-round solution for day-to-day computing. With industry-leading hardware of AMD and Intel CPUs, NVMe SSD, a slew of add-on options and promised regular hardware upgrades, OLT Cloud is convinced that LayerStack will always give them the best performance for the price that outcompetes other major providers.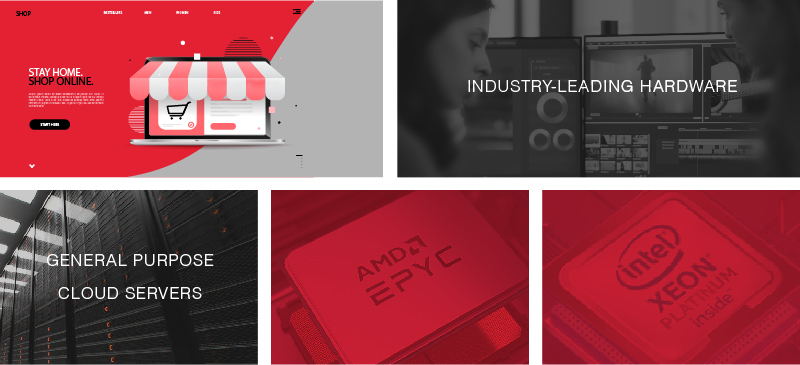 Slightly more than a year since its inception, OLT Cloud continues its journey to help customers run their online fashion, handcrafts, or catering business of their dreams. As a trusted partner, LayerStack will keep on providing quality services, support, and confidence that businesses like OLT Cloud need to work towards their missions.
Start your journey with LayerStack here.