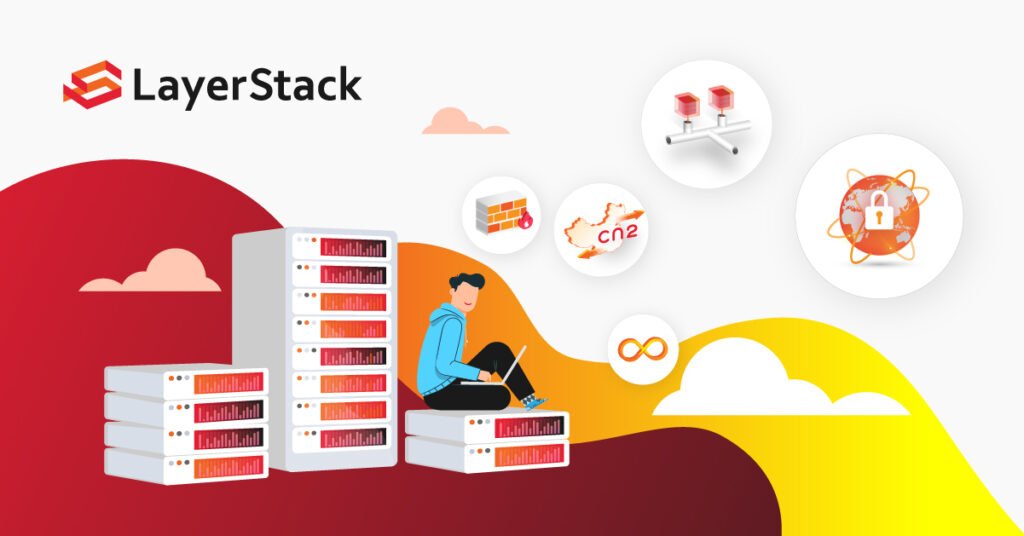 Our Cloud Hosting Vendor Comparison 2022 series is heading down the home stretch where we will look at the range of the amenities among the offerings of popular hosting providers. If you haven't checked out our previous crash courses about their prices, the server performance and the bandwidth limits, go take a look and you may find some useful information.
Disclaimer: This post is compiled using publicly available information on the providers' official websites. All information is for reference purposes only. The content may not be completely true or may become untrue in the future; we bear no responsibility for any listed information.
So let's talk features. Almost all cloud hosting providers have a very similar handful of features. The distinction manifests itself in places such as the unique amenities that these providers offer to accommodate users with certain needs, and also how these additional functionalities are delivered.
For the most part, behemoths like AWS, Google and Azure offer basement offerings and command a premium over everything from technical support to workload migration. In contrast, package providers like Linode, DigitalOcean and LayerStack constantly push the envelopes and fill their product lines with free bundle services and other add-ons like DDoS attack protection at a small additional cost.
Know What You Are Getting that Others Can't Give
Trying to look for a perfect solution is a fool's errand, but there is more you can do than just choose one and hope for the best. A smarter and more practical approach would be to understand what niche each provider carves and what you are willing to give up.
1. Private Networking
If your business involves customer information, transaction and other sensitive data, having private networks is one of the best security measures to sidestep data breaches and cyber threats.
DigitalOcean and Vultr fall short in delivering such feature, while the three giants – Azure, Google and AWS – as well as LayerStack and Linode all support private networking of some kind. However, Linode's case comes with a huge asterisk – their private networking only works between servers residing in the same data center, and the network in fact connects the entire data center. That means if you don't set up a firewall as an extra measure, your data is probably not as safe as you think. With Layerstack, global private network ensures a truly isolated channel for sensitive data transfer across all parts of the world.
Setting up such a secure environment only requires a few clicks on your end. And the result? An isolated network – either within the same data center or across different server regions, but both with high capacity and low latency – for your safe and speedy data transmission needs.
2. China Direct CN2 Route
LayerStack capitalizes on our geographical niche and is the only provider on the list to offer direct, high-speed connections to mainland China. For those who want to seize the business potential of the lucrative market, the China Direct CN2 Route is a valued add-on to ensure reliable network accessibility with excellent speed to the area.
3. Template/ Snapshot
Template (also "snapshot") is a convenient way to capture the current configurations of the server – in the form of an image – for quick and easy future deployment and customization across multiple instances. It is one of the most basic amenities for almost every provider. With LayerStack, our Image Import function allows users to store preconfigured settings and import them later when deploying new servers.
4. Data Transfer
We talked at length about data traffic caps in our previous post of the series, but LayerStack is so unique in our data transfer policy that it won't hurt to have a revisit.
Unlike the majority of the providers out there that implement a bandwidth cap and charge overages as much as US$ 0.2 for every extra GB you consume, LayerStack stands out by giving you unlimited data transfer under the "Fair Use Policy" in every cloud plan. When you reach the monthly data capacity of your service plan, network transfer continues but at a reduced bandwidth to ensure high network availability to all LayerStack users. No overage premium, no service suspension, no surprise bills. You can keep track of your data usage in the LayerPanel and can always opt for a plan with a larger data capacity at any time if you wish to enjoy a guaranteed network speed.
5. LayerStack's Free Bundle and Others
While most providers include common add-ons like load balancers, firewalls, cloud backup services and DDoS protection (DigitalOcean is an exception for this) as part of their offerings, only package-based vendors like LayerStack, Linode, DigitalOcean and Vultr have a user-friendly control panel to manage your cloud, free migration service (except for Vultr) and simple API to further personalize the server configurations.
With LayerStack, most of these features are bundled with all our server offerings – including 24/7 real person technical support – whereas load balancer, DDoS attack protection and other add-ons are made available at affordable prices.
We hope this series paints you a picture of different offerings across popular cloud hosting providers and helps you make informed choices. You can surely revisit our posts or head to our website for the comparison roundup anytime.