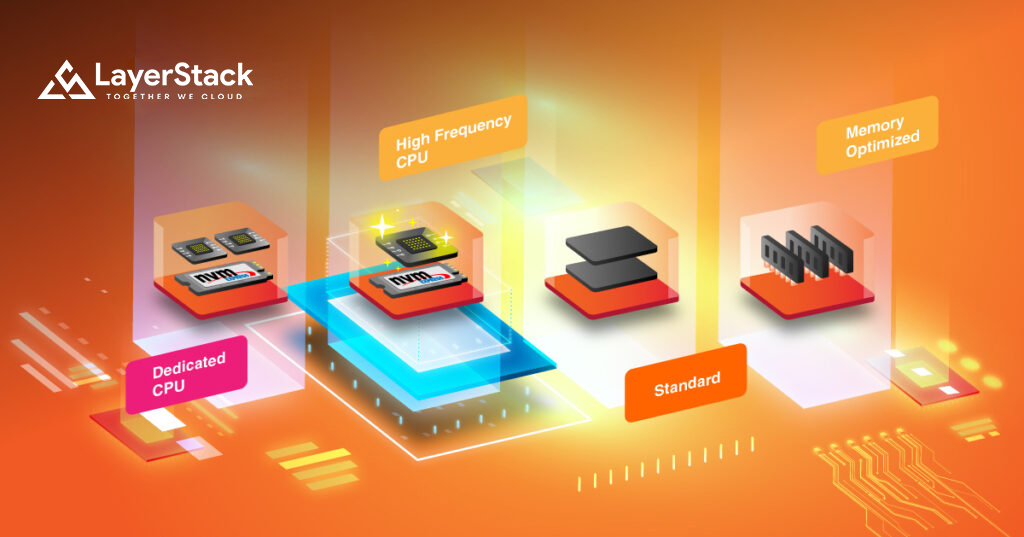 Cloud technology has brought along endless possibilities, and LayerStack is committed to turning your wildest fantasies and aspirations into reality with our extensive cloud solutions. 
You probably already know that instant, on-demand scalability and unparallel cost-effect ratio are some of the strengths of cloud server hosting. But even with all these benefits, you have got options – as everyone deserves them. LayerStack's price plans fall into 4 categories:
Standard Cloud Servers
High-Frequency CPU Cloud Servers
Dedicated CPU Cloud Servers
Memory-Optimized Cloud Servers
We will look at them one by one so you can take full advantage of our flexible pricing and services that meet your personal and business needs. (Don't have time for these? Check out the summary at the end!)
Standard Cloud Servers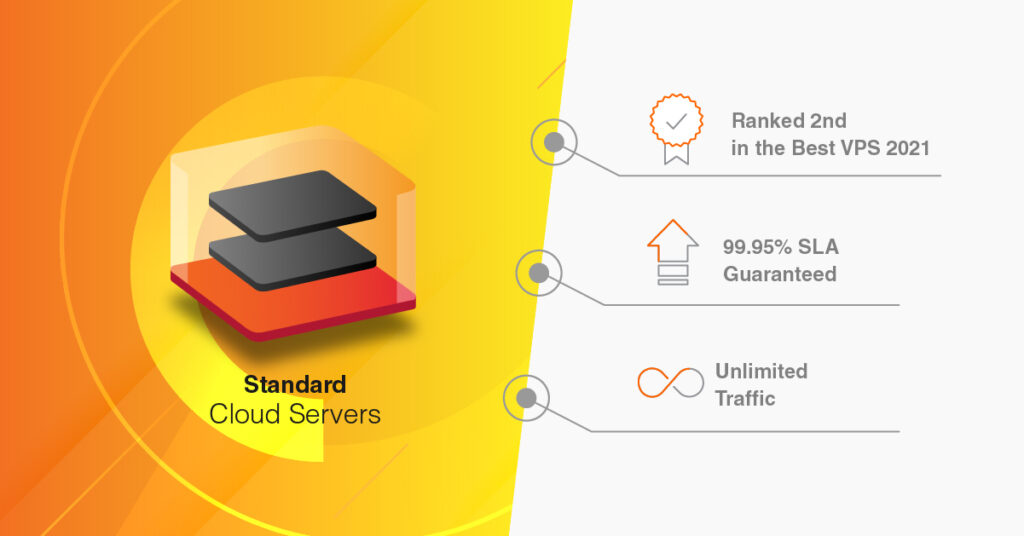 First off, we havestandard cloud servers.
Suited for day-to-day computing at a low cost, this solution allows you to flex your web apps and blogs with it, or use it for virtual desktops, microservices or back-office operations. With this standard service that comes with built-in security protocols protecting against any malicious activities or data breaches, you compromise with the price but not your security and, most definitely, not the performance.
Your data is highly confidential, our performance data is not. VPSBenchmarks and other reputable benchmarkers have continuously reviewed our solutions and vouched for many of them. LayerStack's Standard Cloud Servers beat Google Cloud, Microsoft Azure, AWS and Linode in providing the highest value per dollar spent (Result summary shown below; the higher the score, the better).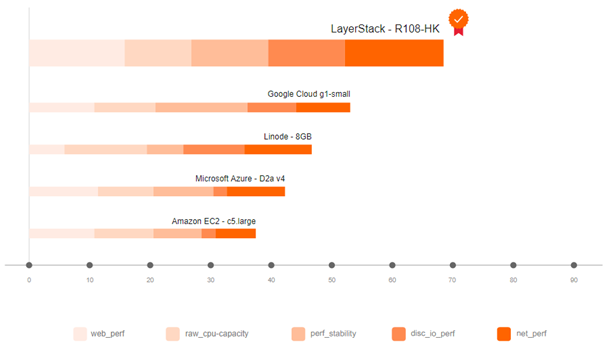 Need more proof of that? Read the juicy detail of the UnixBench Score and fio Test! LayerStack snatched the crown among Linode, Vultr, AWS, DigitalOcean and other hyperscale cloud solution providers.
High-Frequency CPU Cloud Servers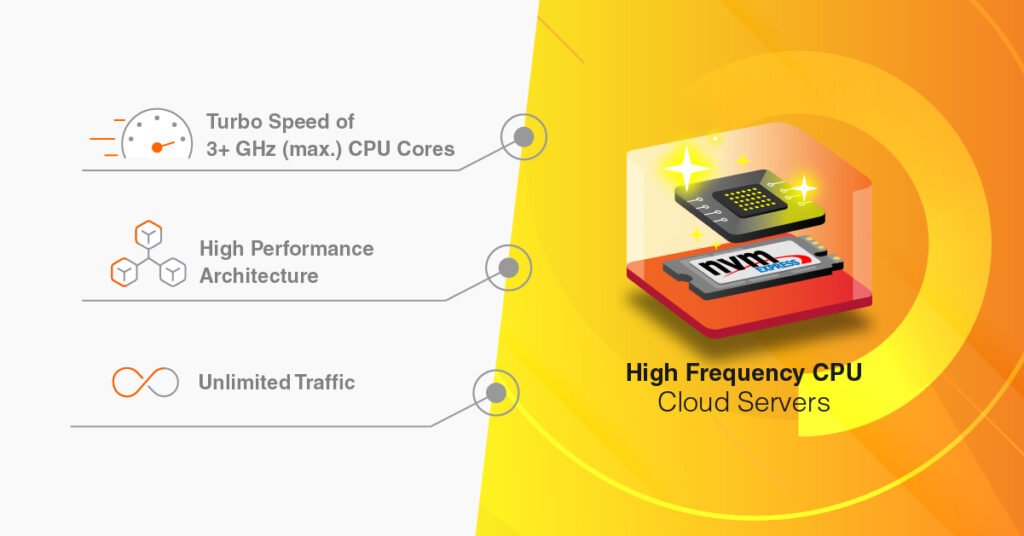 With LayerStack's high-frequency CPU cloud servers, your service is hosted with 8GB to 32 GB RAM and high-performance architecture – AMD EPYCTM processor with a turbo boost of 3.4GHz and the enterprise PCIe Gen 4 NVMe SSD.
Optional NVIDIA GPU add-on is available to selected plans and enjoy the uprated computing power and higher precision brought by their proprietary Turing technology. The prowess of this server option has received honorable reviews from various benchmarkers. VPSBenchmarks's independent testing considered LayerStack's performant high-frequency CPU cloud servers the cream of the crop among major cloud solution providers, namely Linode and Vultr.

If your application relies heavily on computing speed, or needs faster processing while storing and retrieving data, our high-frequency CPU cloud solutions are just the ticket. Use them for ultra-high demanding A.I. and machine learning applications, computer-aided design (CAD), data analytics and data-sensitive work – our servers will never let you down.
Dedicated CPU Cloud Servers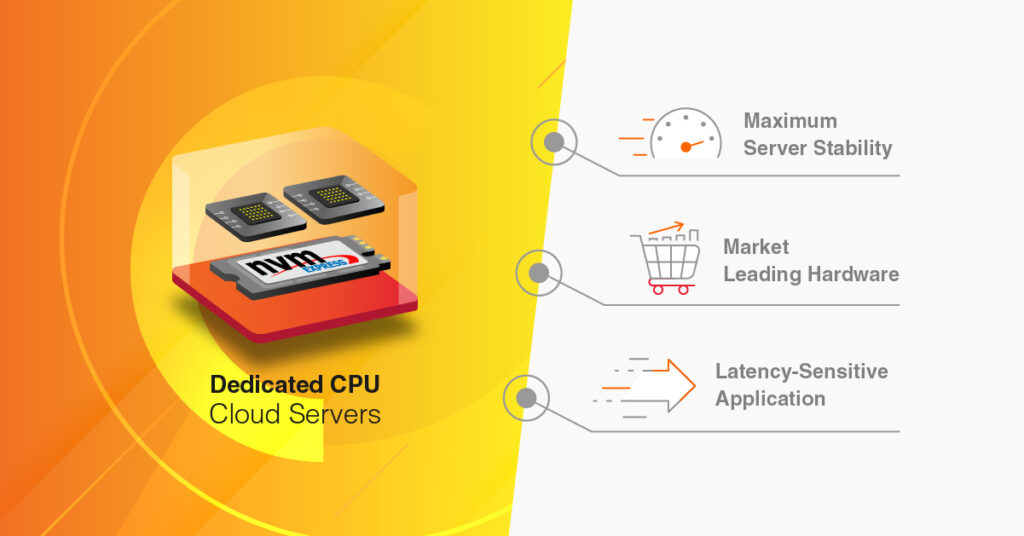 Traditional dedicated server, while giving you full authority over customization down to the finest details, comes with a price – the lack of scalability. With our dedicated CPU cloud servers, that's the last thing to fret over.
Promised zero computing power steal from other users and instant scalability, you can enjoy the power of 2 to 32 dedicated vCPUs on top 6 GB to 64 GB RAM and top-notch architecture – AMD EPYCTM processor & the enterprise PCIe Gen 4 NVMe SSD.
The same as our high-frequency CPU cloud servers, this comes with an optional NVIDIA GPU that provides astonishing acceleration for powerful, faster computing and higher precision.
In January 2021, LayerStack's dedicated CPU cloud servers – DC108-HK – proudly ranked 3rd in the Best VPS category, in which VPSBenchmarks reviewed 15 similar cloud server offerings for their web performance, raw CPU power, stability and other factors.
LayerStack's Dedicated CPU Cloud Servers tick all the boxes for services in which CPU power and stability dictate the performance. A.I. applications, machine learning, CI/CD, batch processing and video encoding are just a few of the many examples.
Memory-Optimized Cloud Servers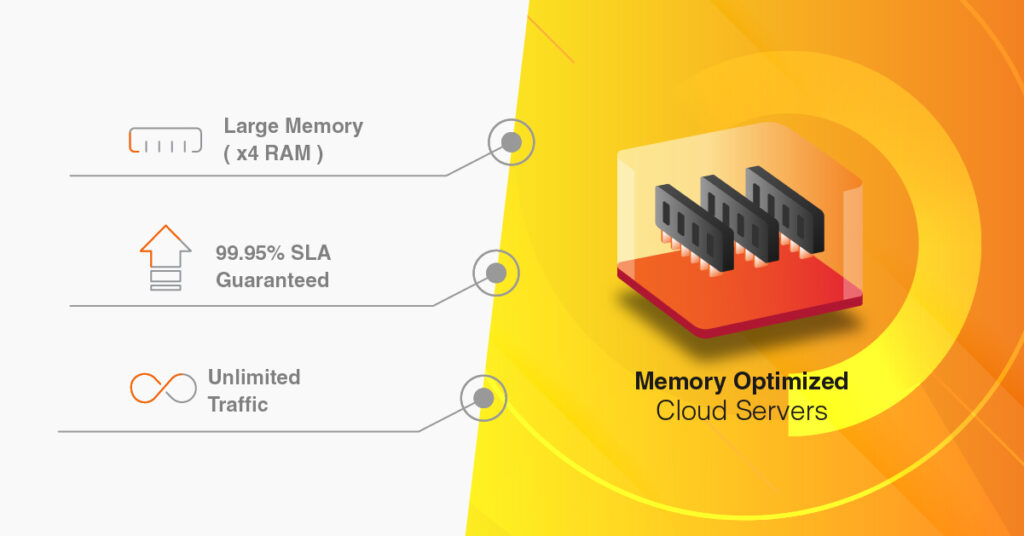 Memory-optimized cloud servers provide dedicated vCPUs – as with dedicated CPU cloud servers – but with 4x RAM. This option accommodates memory-intensive applications, and your service is housed on 2 to 16 dedicated vCPUs, with 24GB to a staggering 128 GB RAM.
Having extra RAM readily available means our memory-optimized cloud servers are perfect for applications with – you guessed it – ultra-high memory loads. Examples include SQL or NoSQL databases, real-time big data processing, caching solutions and image rendering.
Coupled with low CPU latency and high clock speed, this solution gives you access to private, designated servers with higher visibility of the infrastructure as well as increased control over maintenance operations. 100% CPU power and top data security are guaranteed.
Here is a quick overview of Layerstack's cloud sever plans:
LayerStack's four cloud server options:
Recommended use cases for each server option:
| | | | |
| --- | --- | --- | --- |
| STANDARD | HIGH-FREQUENCY CPU | DEDICATED CPU | MEMORY-OPTIMIZED |
| Day-to-day computing at a lower cost | Rely heavily on computing speed and need faster processing while storing and retrieving data | Heavy workloads that rely on CPU power | Memory-intensive workloads |
| Web appsBlogsMicroservicesVirtual desktopsSmall-medium databasesBack-office operations | AI, Machine learning, Computer-aided design (CAD), Data analytics, Other data-sensitive fields | AI, Machine learning, CI/CD Batch processing, Video encoding | SQL or NoSQL databases, Large in-memory databases, Real-time big data processing, Caching solutions, Image rendering |
LayerStack transforms your aspirations – big ones, small ones.
Be it for global businesses or your personal projects, LayerStack and our array of cloud solutions are here to help. Enjoy our intuitive control panel, API and User Permission Management that come with all our solutions for a streamlined, fuss-free cloud experience.
Not everyone is interested in the nitty-gritty of it all – and we get that. Through our cloud server managed service, our support team will help you with server setup and control panel configuration so you can focus on your part.
Check out our price plans or contact us for a consultation with our sales team and solutions engineers at LayerStack.
We hope you'll give the new products and updates a try. If you have an idea for improving our products or want to vote on other user ideas so they get prioritized, please submit your feedback on our Community platform. And if you have any questions, please feel free to ask in the Community.