Key takeaways
High network stability achieved by redundant network design and a 99.95% guaranteed uptime
Unrivaled server performance brought by powerful AMD/Intel processors, ultrafast SSD/NVMe SSD and other industry-leading hardware
Prompt and professional support by cloud specialists
When GoGo Eshop was in bad hands
Celebrating the 13th year of providing their clients with expertly crafted web designs and state-of-art e-commerce solutions, GoGo Eshop didn't necessarily start off on the right foot. The company has spent the last decade developing and perfecting a one-stop, all-around e-commerce solution that leverages the Magento platform and creating over 300 tasteful website designs. Their mission was simple: To empower people like you and me to start their very own online business – from beauty product retail to wedding planning to pet product supplies.

This million-dollar idea had enormous potential, but the bottleneck came when the web design company realized their previous hosting provider left a lot to be desired. It hindered their client's businesses, as well as theirs. The masterminds behind the innovative e-shop system felt they had all the necessary resources to flourish, but were regrettably in bad hands. The company decided to make a change and eventually partnered with LayerStack.
GoGo Eshop's business is rescued, and here is how
So, what exactly was the problem? GoGo Eshop recalled that, before becoming a patron of LayerStack, unstable server uptime was their biggest pain point. Frozen networks and unresponsive servers are the kisses of death for any e-commerce platform, and unfortunately, those are exactly what GoGo Eshop needed to deal with. Worse yet, it would take days for the issues to be rectified.

Even when the network was up, the nightmare didn't end there. E-commerce business entails immense demand for cloud resources, and their previous cloud provider simply didn't have enough resources. Subsequently, GoGo Eshop's service was hugely impacted as it slowed down the shopping as well as the checkout process of their client's online stores.

The narrative has changed since they chose LayerStack, which saved the company from the downward spiral in multiple folds. Opting for LayerStack's General Purpose Cloud Server plan, GoGo Eshop and their clients now get to enjoy the unrivaled web performance that the industry-leading infrastructure brings. The redundant network design assures speedy and low latency connections any place under the sun, reducing network failure and system downtime to minimal. In fact, GoGo Eshop trusts that their previous fear is truly over since all LayerStack plans guarantee a 99.95% uptime.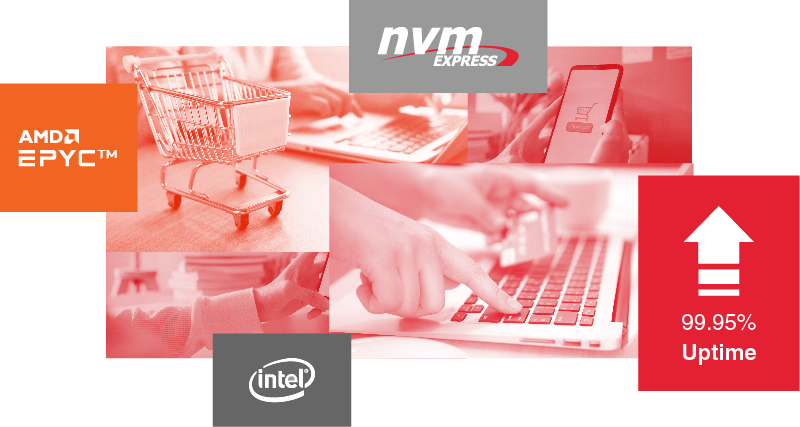 A business that processes an avalanche of transactions on the daily, GoGo Eshop is also excited that sluggish network speed is now in the rearview mirror. LayerStack stands out from its peers by offering powerful AMD/Intel CPUs and lightning-fast SSD/NVMe SSD instead of SAS or SATA that most cloud providers do, and GoGo Eshop loves LayerStack for that. The shopping experience has never been better and every transaction is done in a flash. Frequent hardware upgrades also mean that the e-commerce company can get the most out of what they pay for each month, and translate the better quality web performance to a better quality solution for their clients.

Together with LayerStack's Global Private Networking that ensures all e-shop transaction information is transmitted through a fast and secure channel, the company is confident that the e-commerce solution they provide is safe and of the highest quality possible. Their clients can finally appreciate the true beauty of the Magento system and the magnificent web designs that the team at GoGo Eshop has worked so hard for.
"Thanks to LayerStack, we are glad that network downtime, sluggish connection and lousy backend support are all in the rearview mirror now."
– GoGo Eshop
Quality customer service is another pleasant discovery for the web design company. The technical team at GoGo Eshop complains that the backend support from their previous provider was often less than helpful, taking hours – if not days – to reply. Now the team values the timely response from LayerStack's specialists, especially when their clients often want to tweak the website configuration to fit their business needs. GoGo Eshop appreciates how LayerStack always rustles up a workable solution so that they can satisfy their clients' requests quickly and professionally – a move that not only makes the lives of GoGo Eshop's IT team easier, but also boosts the company's credibility.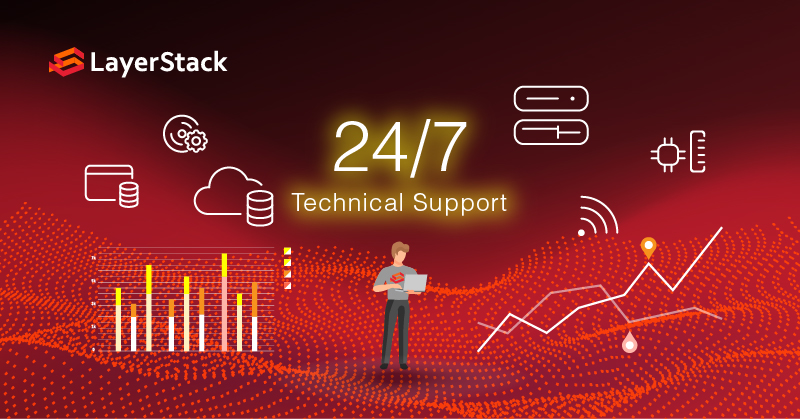 The future of their clients' online stores rides on GoGo Eshop's services, and the future of GoGo Eshop's services rides on LayerStack. The company is glad that LayerStack has got their back and provides everything they need to grow and scale with their clients.
Start your journey with LayerStack here.