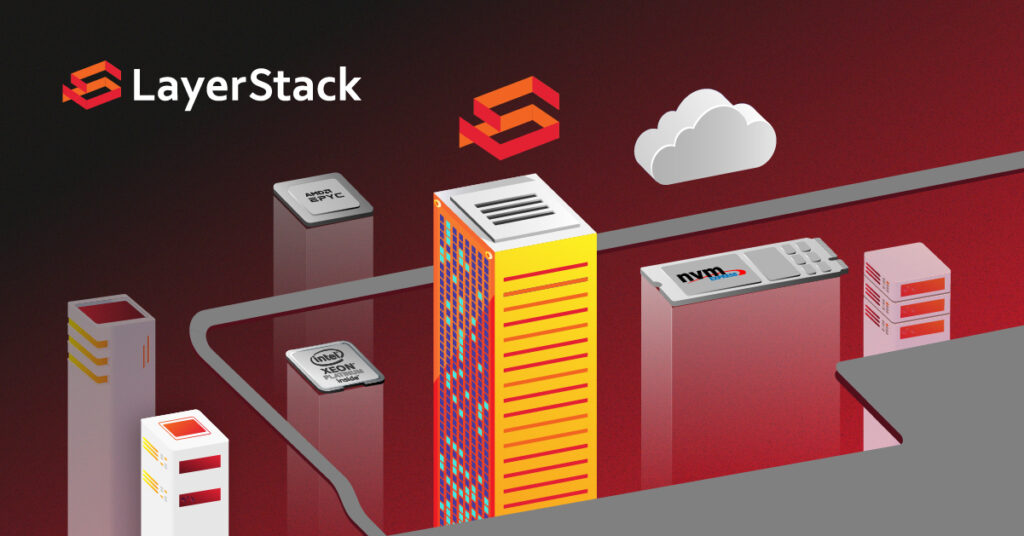 Welcome to the second post of our Cloud Hosting Vendor Comparison in 2022 series, where we give you a quick round-up of popular cloud options out there.
In our debut post of the series, we talked about how LayerStack offers a quality suite of products at a fraction of the price, but dollars and cents alone don't make us an ideal alternative. "Price-performance" is where it is at. So this week, we will look at how LayerStack's infrastructure competence is compared to AWS, DigitalOcean, Linode and Vultr.
Disclaimer: This post is compiled using publicly available information on the providers' official websites. All information is for reference purposes only. The content may not be completely true or may become untrue in the future; we bear no responsibility for any listed information.
Proven Performance by Credible Benchmarks
LayerStack upholds superior performance by powering our cloud servers with Intel and even AMD EPYC processors – something that AWS, DigitalOcean, Linode and Vultr have yet to offer. Speedy data transfer and I/O operations are achieved enterprise-level PCIe Gen4 NVMe SSD that Linode lacks. Optional boosters like market-leading NVIDIA GPU and Load Balancers also make LayerStack a better cloud partner than DigitalOcean or Vultr if you are looking for enhanced processing capabilities.
All these factors contribute to the fact that independent performance tests often place our cloud solutions at or near the top among AWS, Google Cloud and the like.
LayerStack's General Purpose cloud server topped VPSBenchmark's testing with impressive web performance, CPU power and stability. Our Dedicated CPU cloud servers also beat Google, DigitalOcean and Vultr, and took third place last year by the benchmarking platform.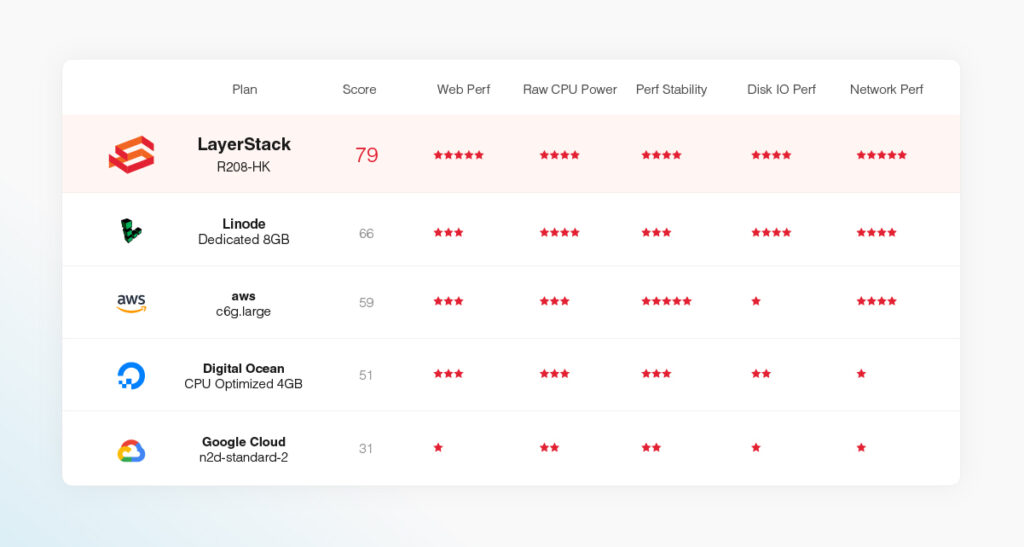 Built to handle the most demanding workloads, our low-latency infrastructure outperforms our competitors in UnixBench tests by an overwhelming margin in areas including overall performance and write sequence.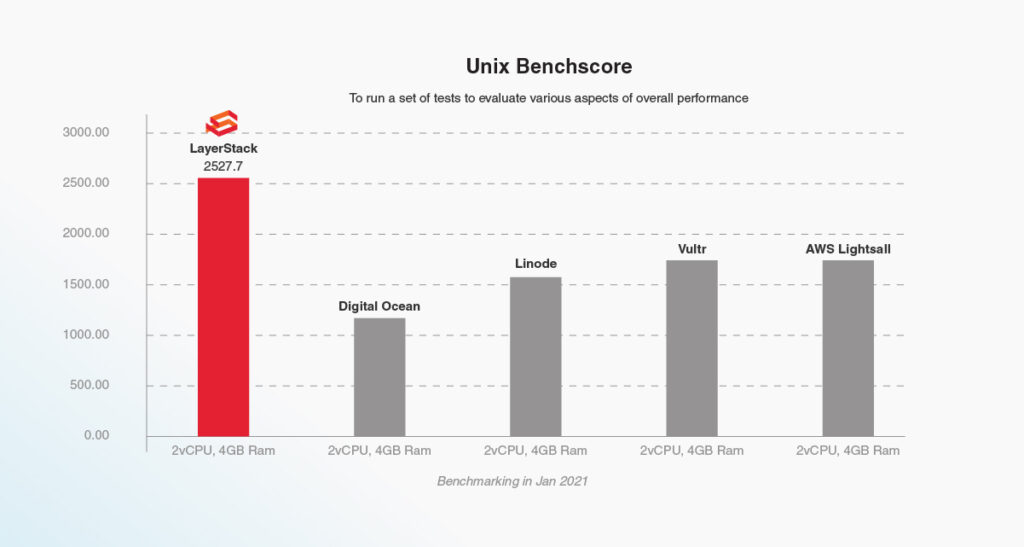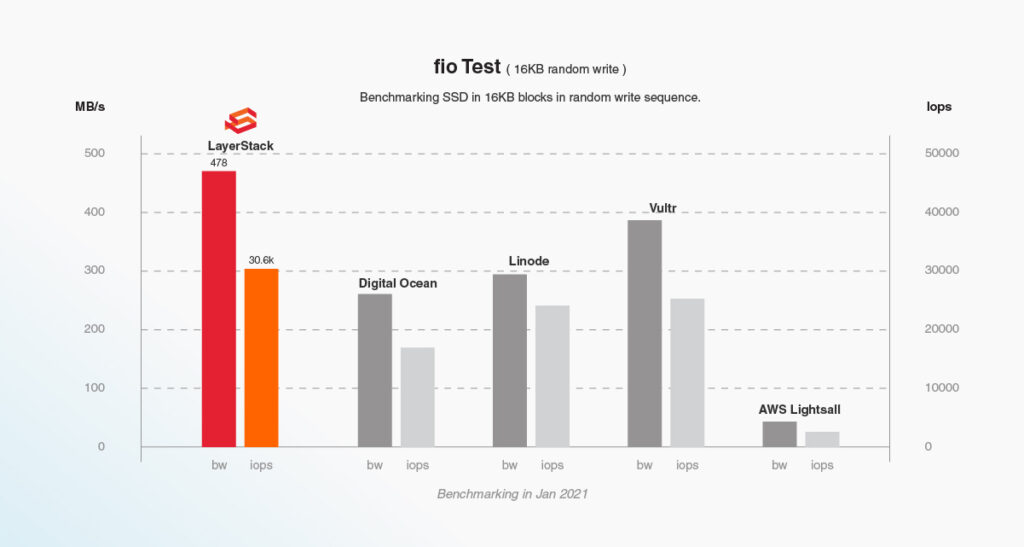 Along with guaranteed unlimited traffic that comes with every LayerStack package, our cloud solutions have a proven track record of providing reliable service with tremendous capability. Read more comparisons of leading cloud service providers here, or head here for our service offerings.
Need more convincing? Don't miss our next post where we discuss bandwidth traffic – the hidden devil of your budget.