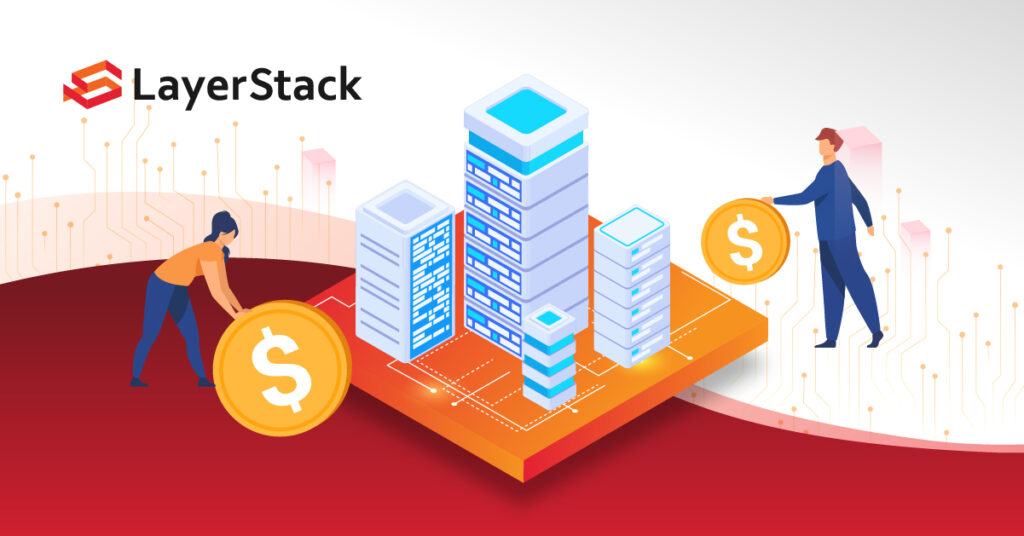 It's easy to get lost in the sea of cloud service contenders. We hear you. That's why, starting from this week, LayerStack is putting out a Cloud Hosting Vendor Comparison in 2022 series where you can find out why LayerStack's solution can be the best alternative to your cloud needs.
(Disclaimer: This post is compiled using publicly available information on the providers' official websites. All information is for reference purposes only. The content may not be completely true or may become untrue in the future; we bear no responsibility for any listed information.)
Kickstarting the series, we compare the prices of various product suites offered by popular cloud vendors, namely DigitalOcean, Linode and Vultr, and compare the offerings of various vCPU and RAM combinations. Take this as an example. A General Purpose plan with six shared vCPU, 16GB RAM at LayerStack costs US$42.22* per month, whereas Linode and Vultr are asking for US$80* per month.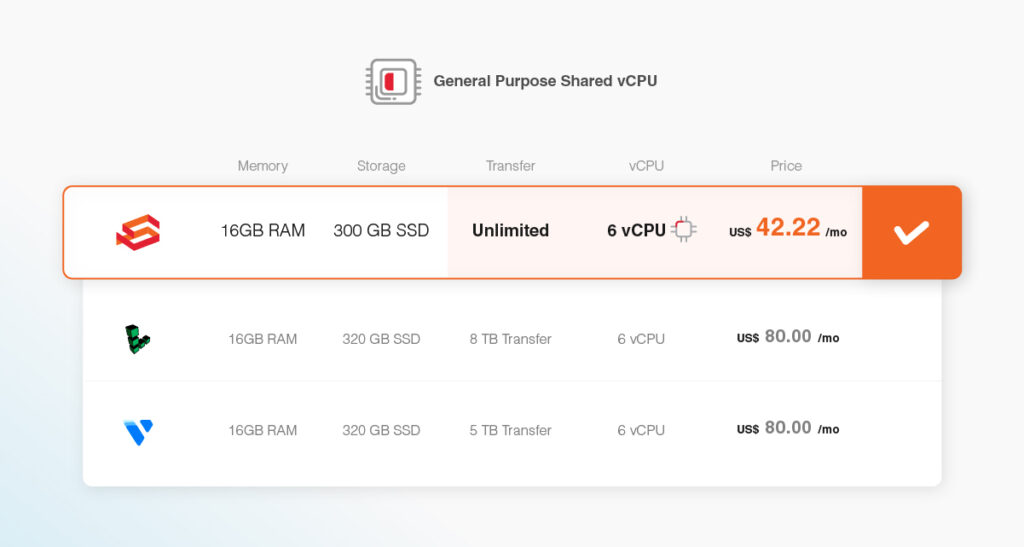 If you are looking for better computing power, LayerStack offers Compute-Optimized plan with eight dedicated vCPU and 16GB RAM at US$96* per month (with more SSD storage as well!), saving you at least US$24* in every bill.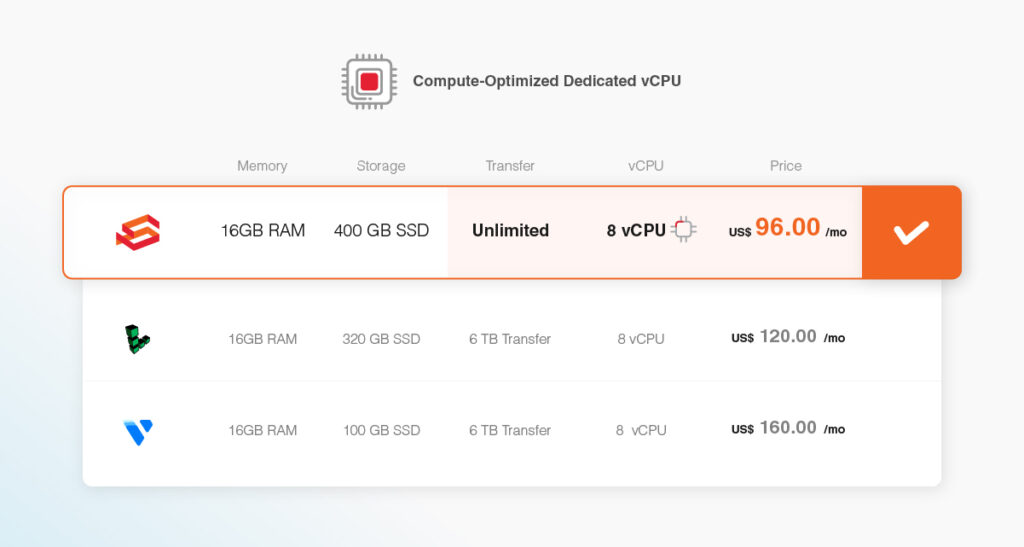 We strive to deliver high-performing cloud infrastructure and fast, reliable web performance at the best price.
How LayerStack differentiates from other cloud contenders
1. Transparent pricing model
If you have used AWS, Azure, Google Cloud or other major hyperscalers, you are probably no strangers to perplexing price structures and hidden fees. LayerStack boasts our straightforward price lists and absolute billing visibility that help you steer clear from any unmentioned costs. No longer will you have to worry about extra charges for reserved instances and orphaned snapshots. Everything is spelt out in the bill, and you can see how much exactly you will be paying ahead of time.
2. Truly unlimited traffic
A year has elapsed since our last product comparison, and we are proud to say that LayerStack is still one of the very few providers that offers unlimited traffic to all cloud packages.
Big names like Azure, AWS and Google bill users for network transfer by GBs while package-based cloud providers such as Linode and DigitalOcean have transfer limits and charge additional network transfer. On the contrary, LayerStack puts no cap on data transfer, nor do we impose any extra fee for the exceeded data usage. Instead, we have a "Fair Use Policy" in place for all plans, meaning when usage limit is reached, network transfer is available but at a lower speed to ensure high network availability to all LayerStack users. For you, this translates to no unexpected bills or abrupt system downtime in peak load times.
3. Wide breadth of features
LayerStack pledges to have your back and give you all the necessary support you need. From workload migration and API to individual firewalls and 24/7 human support, every plan of ours comes with a wide range of amenities, making your cloud journey as affordable as it can be.
Price admittedly isn't the only factor you need to take into account. Stay tuned for our next post in the series where we will compare the performance among major cloud providers. Meanwhile, check out our solution packages here.
*The prices are based on the 12-month plan as listed on Jan 2021 in Singapore.