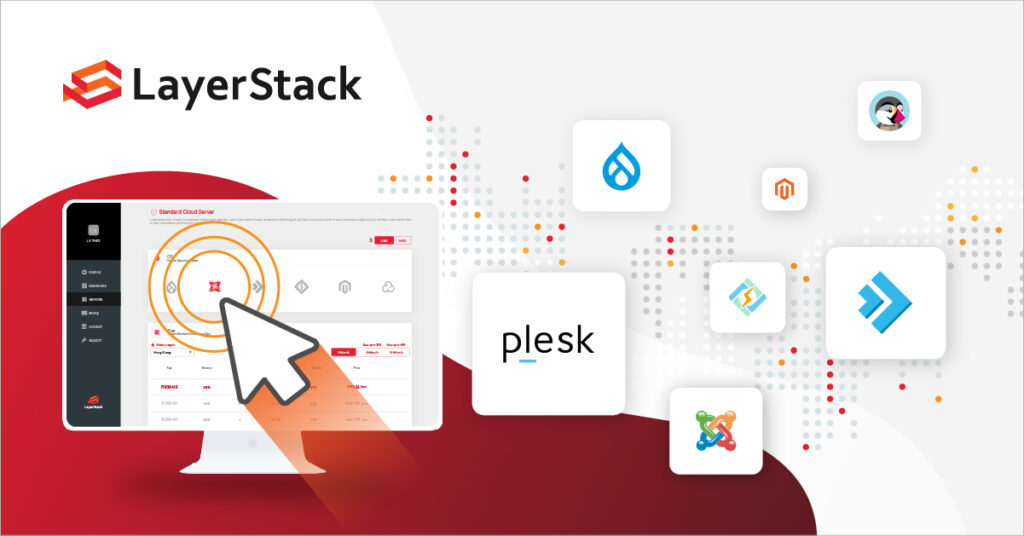 In a world where everything from bill payments to takeout orders is done in literally one click, there's no reason why your app installation be anything different. That's why LayerStack brought in One-Click apps so you can deploy ready-to-go software with a single tap of your finger.
From WordPress, Magento, Joomla! and Asterisk to Ubuntu 20 with LAMP or LEMP, our new feature provides pre-configured environments for quick and easy app deployment. All you need to do is select the app you want in your LayerPanel and let the system do the heavy lifting for you.
To install LAMP or LEMP, select from the dropdown menu under "Ubuntu 20". With WordPress, Magento and other apps, simply choose under "One-click Apps".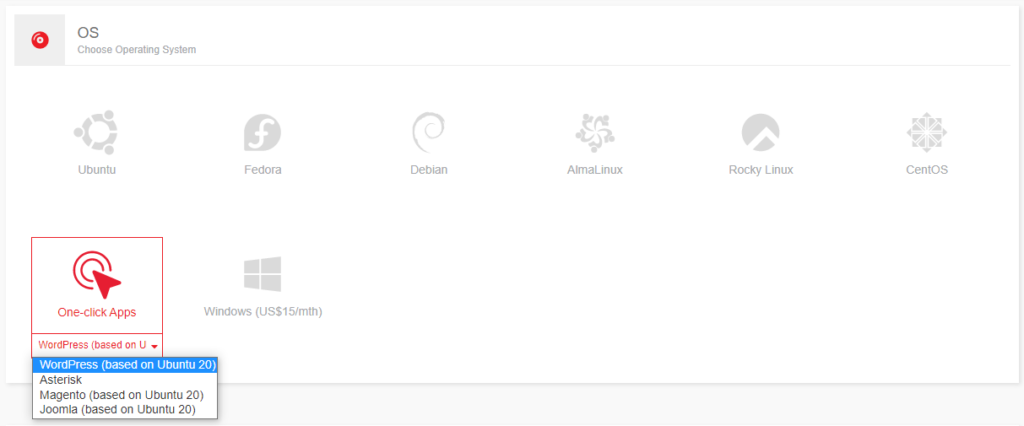 It just takes 60 seconds and a few clicks to complete the deployment! Stop wasting time navigating intricate installation processes and enjoy the simplicity that our One-Click apps bring.