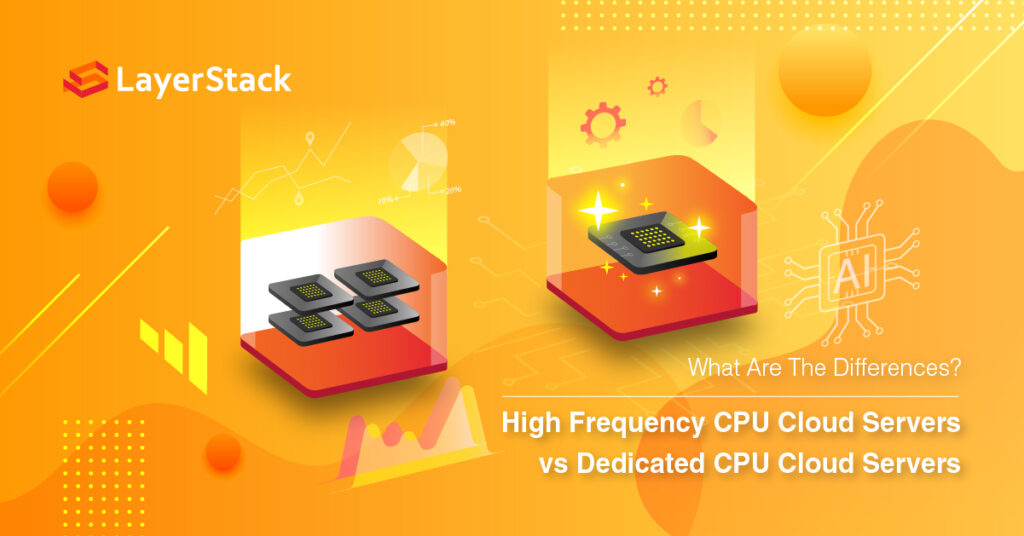 To cope with diverse needs in cloud solutions and improve users' cloud experience, LayerStack has made significant updates to the offers in Q4 2020. It newly launched two cloud servers plans, the High Frequency CPU Cloud Servers and Dedicated CPU Cloud Servers. It is no doubt that both of them are specially designed for CPU demanding workloads and applications, so what are the differences between the two new plans? This blog will identify the differences and provide some use cases for cloud users.
High Frequency CPU Cloud Servers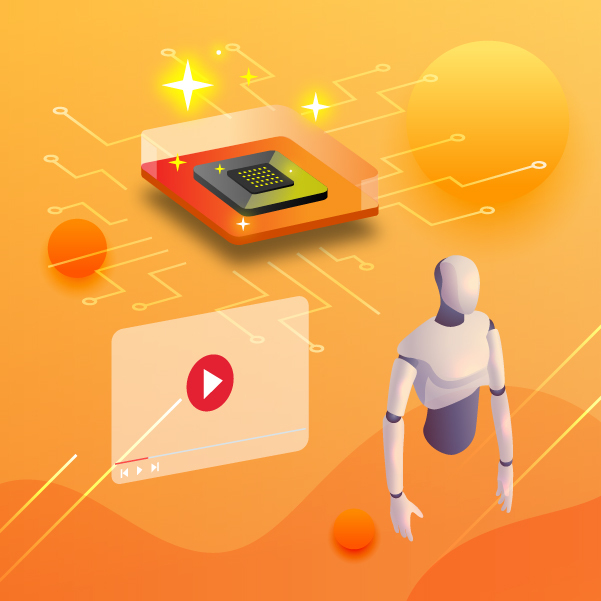 Launched in October 2020, it utilizes top-class 2nd Gen AMD EPYC with a turbo boost of 3.4 GHz which is the fastest architecture available on LayerPanel. It is specially designed for applications that rely heavily on computing speed and faster data processing. Moreover, dedicated GPU will be available soon for users who are seeking ultimate ML performance on High Frequency CPU Cloud Server.
CPU Comparison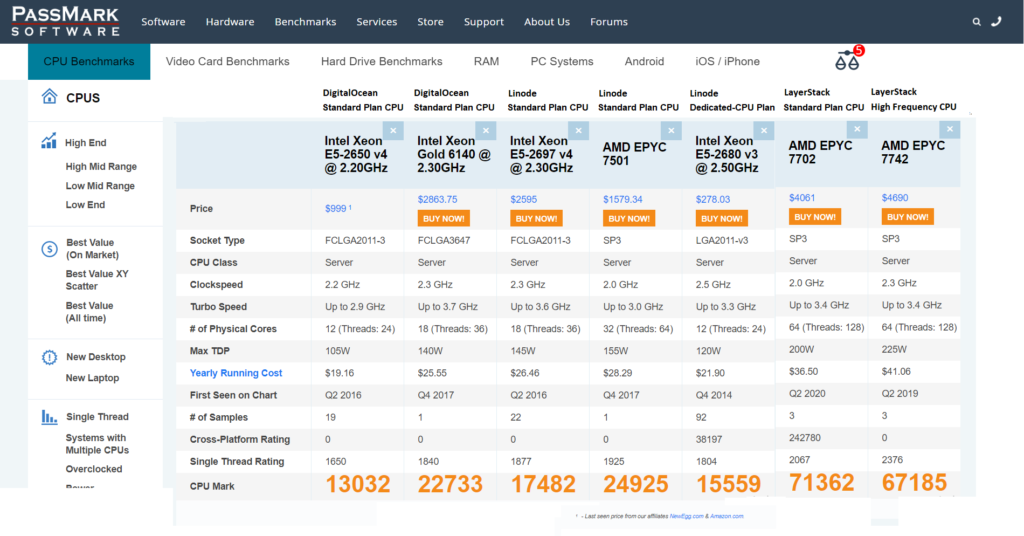 According to the CPU comparison conducted recently, CPUs applied in LayerStack's cloud servers are scoring 71362 and 67185 by PassMark which are way ahead of the processors used by other top cloud providers. Obviously, LayerStack's High Frequency CPU Cloud Servers is utilizing top-level processors in the cloud industry. Users' most demanding workloads can be handled rapidly with superior clock speeds, large bandwidth, and fast I/O transfers.
Dedicated CPU Cloud Server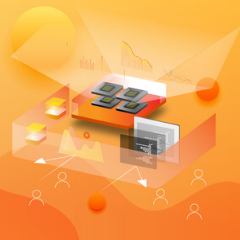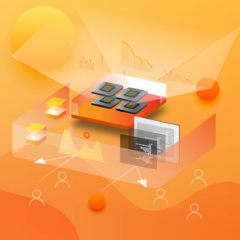 Launched in Nov 2020, it is powered by another AMD EPYC2 which can be boosted up to 3.3GHz in turbo mode. The CPU cores are dedicated to specific servers that users can harness the full power of the CPU for their workloads. This servers plan is specially designed for long-running or latency-sensitive applications that require significant computing power to support.
Use Case
Although both new plans are CPU-related providing users with strong computing power, they are best suit in different cases. High Frequency CPU Cloud Servers is very effective in compute-intensive applications like machine learning, computer aided design (CAD) and video encoding. Dedicated CPU Cloud Server, on the other hand, is performing well in long-running projects, technical analysis, CI/CD and batch Processing.
Let us know your comments and suggestions on LayerStack Community.