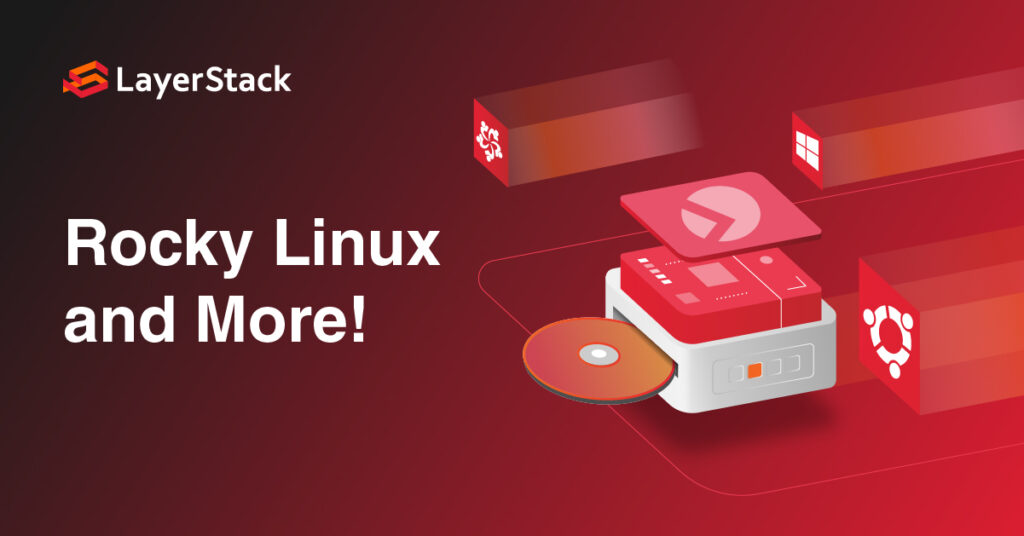 It's not a surprise that the world of operating systems constantly moves at a fast clip. As a leading cloud server provider, LayerStack keeps close tabs on the latest trends and updates our comprehensive library of operating systems so you won't be missing out.
Recently added to our OS selection is the Rocky Linux 8.4 that has reached General Availability for x8664 and aarch64. It is created by one of the founders of the CentOS project as CentOS's successor.
Not a Rocky user? No problem, we have plenty more where that came from. From Ubuntu, Fedora and Debian to AlmaLinux and Windows, LayerStack has gone out of our way and maintains a comprehensive library where you can find multiple versions of operating systems of almost every description.
For those special snowflakes out there, if you need an environment outside our official image list, don't feel left out – because you are not! LayerStack allows you to upload your customized VM images, meaning you can enjoy the flexibility of bringing your own operating system images on our servers to fit your specific needs.
Get some ideas of our operating system library? Share them in our Community and keep posted for more of our latest releases on our social media.
Related Content: