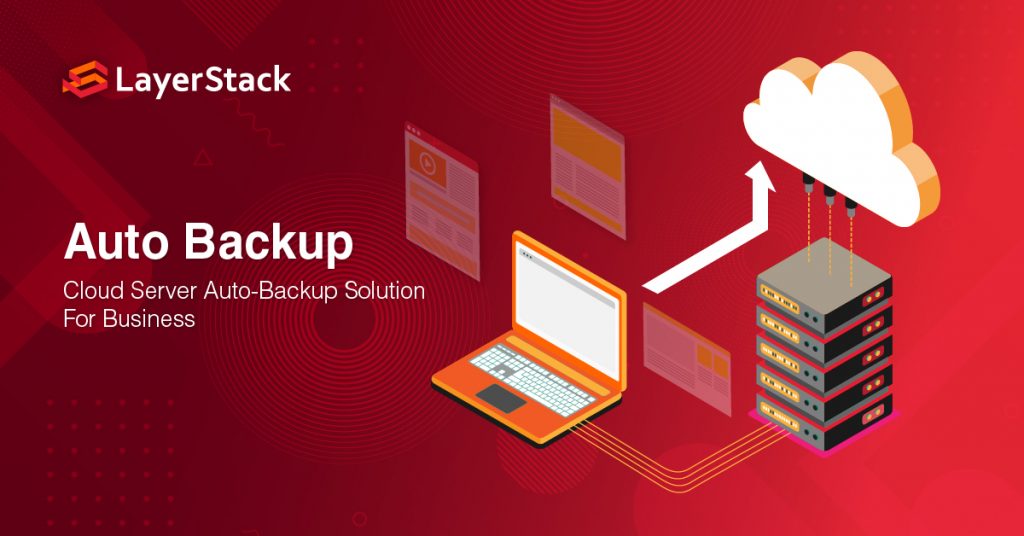 Businesses are moving to the cloud in recent years, many security techniques have been innovated and applied to ensure maximum data protection. Cloud Server Auto-Backup is one of the most popular method of off-server data storage for businesses to protect invaluable data and works. It captures a copy from disk at a single point in time and save it in a separate secondary server, cloud user can finish restoring the data within a short period to minimize the negative impacts on human error or other disasters.
How Cloud Server Backup Works?
Cloud server backup, also known as online backup, is a type of data backup whereby a copy of the data is sent to a separate server. Once users have enabled the add-ons, their cloud server will be scheduled to be automatically replicated. Cloud-based backup are taken once per week, the first copy will be taken on the second day after cloud backup is enabled. Each backup is retained for four weeks with maximum 4 most recent backups storing on separate data drives. Cloud users can restore backups of the entire server from the Cloud Servers Details section on LayerPanel.
Common Use Of Cloud Server Backup
Human error, both purposely issues and unintentionally mistakes, is very common in daily works which may create a big loss to businesses, especially when your customer databases were damaged. With LayerStack's user permission management, only cloud owner has the rights to disable cloud server backup option and delete all the backup copies, it reduces the potential loss taken by businesses. On the other hand, auto-backup is also helpful in disasters like server breakdowns and cyber-attacks. All damaged data can be restored shortly with one click.
Advantage Of Cloud Server Backup
Firstly, it is easy for non-IT specialist to manage and protect valuable data, it is just one click to restore data from copies. As the backup system works automatically, it does not require additional time commitment for you or your customers, it works properly even through you are not connecting to the internet. Furthermore, cloud-based backup solution is cheaper than many data security options, it costs just 15% of cloud monthly fee on LayerStack. In conclusion, cloud backup is user-friendly and effective data security solution, it helps to keep businesses away from irretrievable loss.
 
* Let us know your comments and suggestions on LayerStack Community.