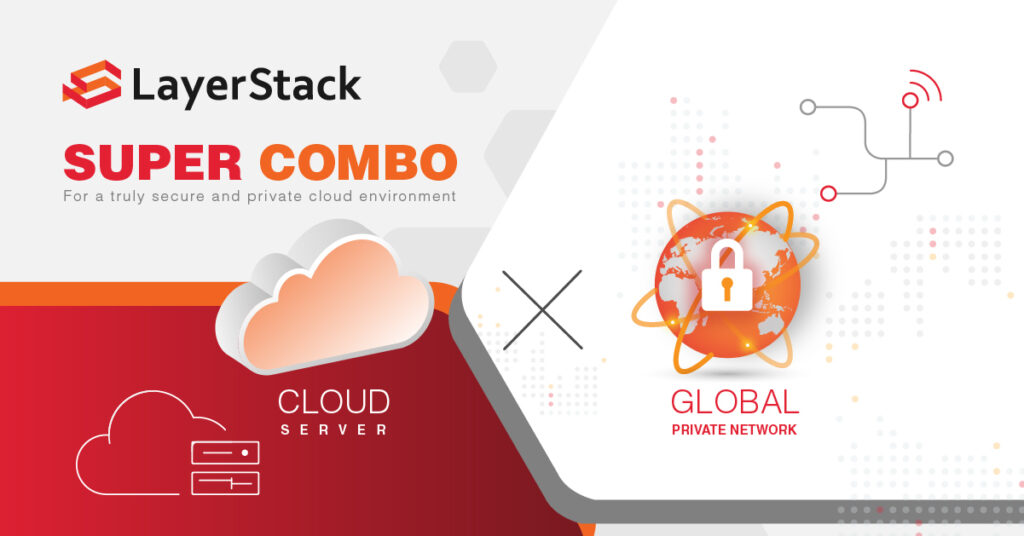 In the business world today, customers and offices are in geo-distributed locations around the globe. LayerStack's Global Private Network solution is designed to enable users to share sensitive private data over Layer 2 Connection between multiple locations. It does not only help to facilitate your global business plans, provide enhanced customer experience, but also allow growth to meet the demands of your worldwide connectivity.
What is a Global Private Network? Why Is It Important to Your Business?
A Global Private Network delivers highly secure data connectivity service for businesses globally, so that companies can enjoy seamless accessibility they need to execute their trades and businesses in the most secure and private manner.
LayerStack's Global Private Network is a private infrastructure that is completely separated from the open Internet to shelter your data from Distributed Denial-of-Service (DDoS) attacks and other attempts that target vulnerabilities, with all traffic encrypted as an extra security measure. It also ensures an uninterrupted connection by avoiding any single point of failure or bandwidth bottleneck, providing you with the fastest and safest connection there is.
Our users can also enjoy true private networks in an isolated environment. The connection between different LayerStack instances will be under a private and high-capacity private network between different regions or the same region, that isolate your servers and filter public access to secure your sensitive data.
How Does LayerStack's Global Private Network Work?
When two or more regions (or in the same region) are picked for the global private networking, data can be transferred between regions. For LayerStack's Global Private Network, it includes the first 10Mpbs bandwidth, users can subscribe additional bandwidth to increase the port speed for specific regions.
All selected regions of the private networks also include:
1) 1,000 Mbps network connection within the region; and
2) 10 Mbps global bandwidth which allows users to transferred across regions to other endpoints with the private network.
Key Benefits of Levering Global Private Network in Your Business
1. Reduce the Load on Servers and Optimize Traffic
The private Layer 2 Networks give you the necessary capacity for smooth data transfer and evading congestions.
2. Additional Layer of Security for Your Sites
The isolated nature of the network essentially shields all malicious data attacks from the outside.
3. High Level of Redundancy
Provide advanced managed hosting solutions secured over a global, private redundant network for clients across four countries.
4. Sync Data Across Multiple Regions
Quickly and efficiently sync sensitive data via an isolated, high capacity and low latency network.
5. Automated Backup
Mirror data to isolated instances automatically via private network for backup and to minimize recovery time in case of disasters.
6. Sweat-free Setup
As with most LayerStack's features, deployment is fast, easy, and done on the centralized LayerPanel with just a few clicks.
Conclusion
The Internet is a public platform for communications which can get overcrowded from time to time. A Global Private Network enables companies to use connectivity services backed by service-level-agreements (SLAs) in place, as opposed to relying on the best effort approach of the public Internet. Today, companies have found access to cloud services and integral business applications much faster and consistent after switching over from public to a Global Private Network.
Speak with our cloud expert today to learn how LayerStack can unlock real value for your company.