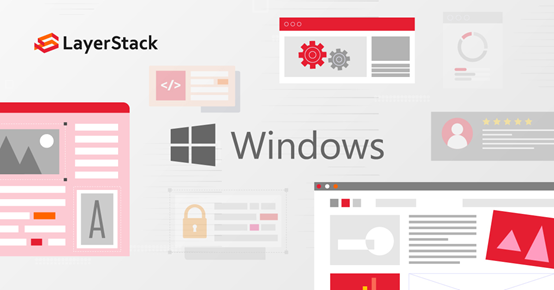 There may be three more months until 2022 rolls around but Microsoft doesn't wait.
The tech giant announced the general availability of Windows Server 2022 earlier this month. Emphasizing stronger security, hybrid capability and a more flexible platform, the new operating system allows mainstream users to run their workloads more safely, enable new hybrid cloud scenarios, and upgrade their applications to meet the business needs.
According to Bernardo Caldas, Microsoft's Vice President of Program Management, Core OS and Edge Infrastructure, Windows Server 2022 features several security improvements. The multi-layered Secured-core server better protects users' sensitive data through a combination of hardware, firmware, and virtualization layers. Secured connectivity is also achieved by encrypted HTTPS and industry-standard AES-256 encryption with support for server message block (SMB) protocol.
On top of that, the new operating system brings better hybrid capabilities and scalability with its support for up to 48TB of memory and 2,048 logical cores running on 64 physical sockets, specially designed for users who are looking to run the most demanding Tier 1 applications out there. According to Caldas, Windows Server 2022 enhances application compatibility of Windows containers and supports IPv6 and dual-stack.
This launch comes as Microsoft announced back in July the end of support of Windows Server 2012 and 2012 R2 in 2023. The new Windows Server 2022 follows the Long-Term Servicing Channel releases, with five years of mainstream support (ending on October 13, 2026) and five years of extended support (ending on October 14, 2031).
LayerStack didn't wait either. We have just welcomed Windows Server 2022 to our operating system lineup, with three language options available, namely English, Traditional Chinese and Simplified Chinese. Take a look here for the extensive documentation about Windows or contact our team.
Related Content: