Over a year in the development, the new cloud control panel is now ready for BETA. This private BETA will give us invaluable information and insight into how our systems, servers, control panel, databases, and backend infrastructure work together. But more importantly, it's also a crucial touchpoint for your feedback, so we can learn just how satisfying the user experience is for all of you.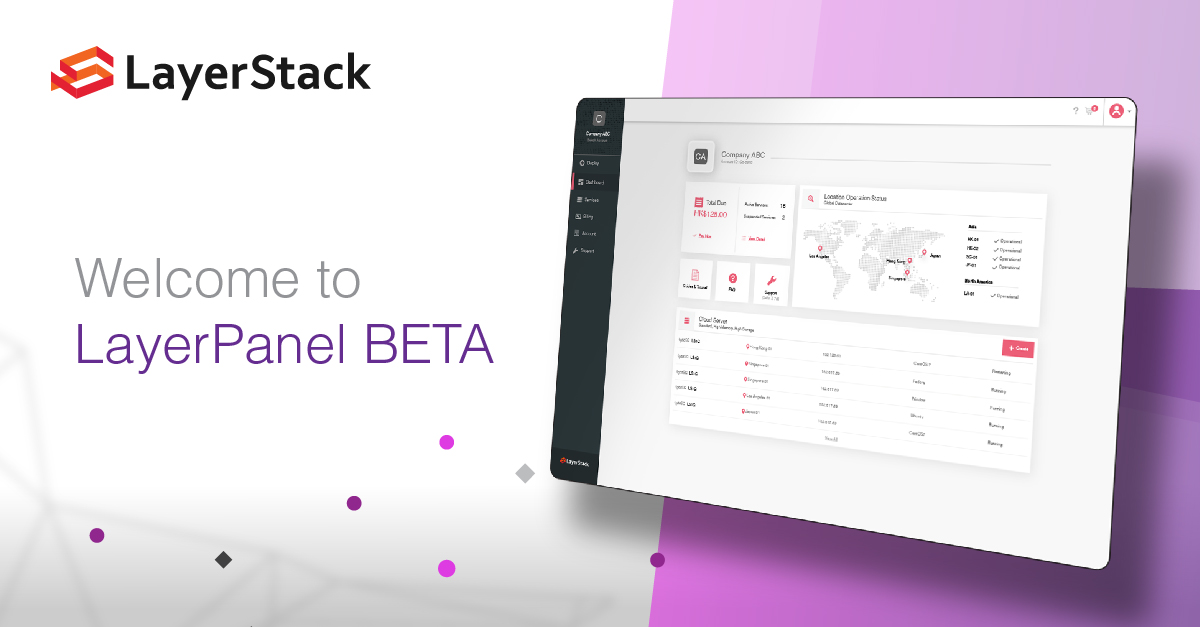 LayerPanel BETA will be the first version to introduce RESTful API and User Permission Management, so please bear with us and help us to get the information we need to deliver quality cloud services that perform smoothly at launch.
We do not recommend using BETA versions in production, as we're sure to run into issues – lag, bugs, other performance hiccups, and data loss is possible. The exact release date for LayerPanel final is unknown at this point, but we estimate at least 3 months before things are fully stable.
There may still be some smaller API changes, particularly if user feedback requires to adjust new features. However, in general, we will try to keep breaking changes limited. Details may refer to API documentation (in progress).
The first phase kicks off will be available to existing customers only. More details at beta.layerstack.com. Our developer team looking forward to receiving your feedback on this BETA release of LayerPanel. Users of the BETA release are encouraged to report any bugs, issues or errors at feedback.betalayerpanel.com.